Description
The Twistweight Adapter for SW1 enables an SW1 Racquet Swingweight Machine to measure the twistweight of a racquet or paddle by oscillating it about the handle axis. Please watch the how-to video below (or on YouTube) to see how it works. Measuring twistweight precisely is now even easier!
The twistweight adapter can accommodate most stock handles. A custom, enlarged flare at the end of the handle may not fit. The size limits are shown below.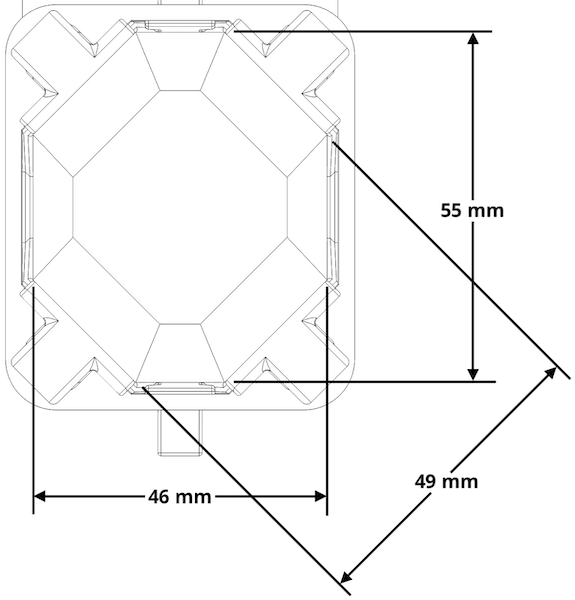 For non-standard handle applications or to duplicate an existing setup, the prior Twistweight Adapter for SW1 is available.