I'm pleased to announce that the SW1 includes a new calibration rod. The original PVC pipe calibration rod worked well, but it was inconvenient to pack and ship. The length of it required a large box with lots of void fill, and the dimensional weight of the box (used for some shipping pricing) was much higher than the actual weight. The reduction in shipping cost to customers within the US is slight, but it is significant to international customers. The new rod is also easier to transport and store.
The new calibration rod is built upon an extension rod for camera equipment. A 3D-printed weight is permanently attached to the end to bring the swingweight of the extended rod up to approximately 300 kg·cm². When collapsed, it is under 8″ (20 cm) long, and extended, it is just over 29″ (74 cm) long. Each rod is individually measured, and the calibration values in the fully-collapsed and fully-extended states are printed on a wrap-around label.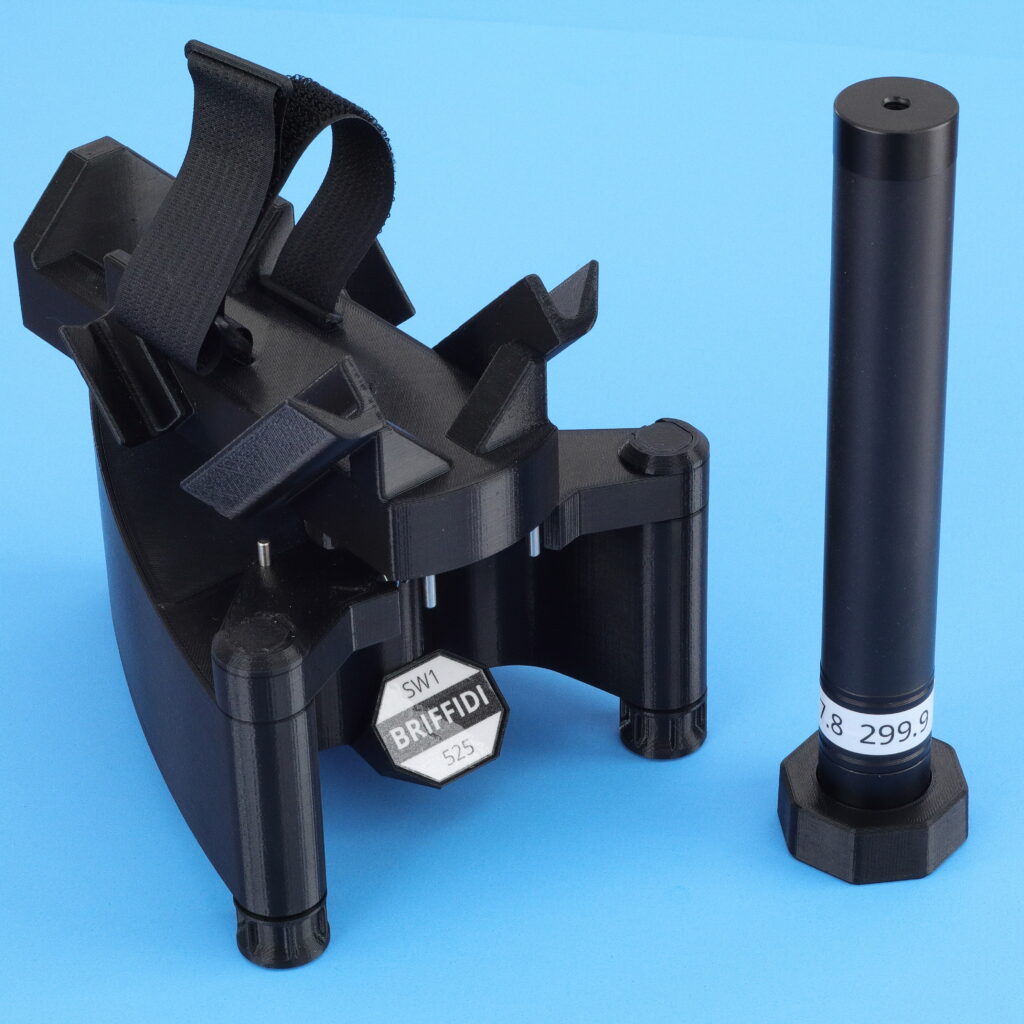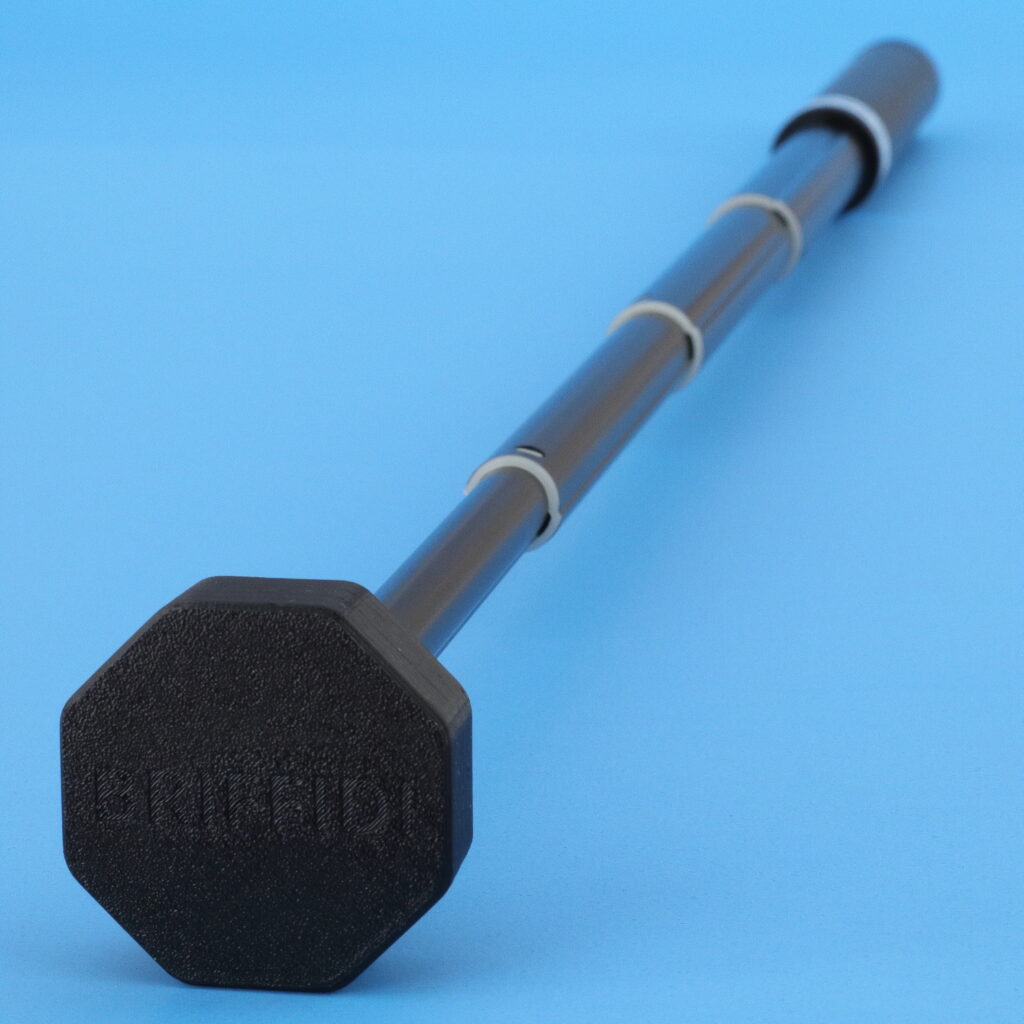 The calibration values of the original calibration rods were calculated based on length and mass measurements of the components. For the new rods, calibration values must be determined from inertia measurements, which I originally avoided. However, to verify my length and mass measurements, I've been measuring calibration rods relative to my personal calibration rod for over a year. I've also better characterized the linearity of the SW1 and created new reference rods optimized for measuring the new rods. I'm now confident that I can produce accurate calibration rods based on inertia measurements.
Starting now, all SW1s will ship with the new calibration rod.
I realize that some people who ordered just before the switch may be disappointed. Rest assured that the original calibration rod works just as well to calibrate the SW1. However, for the next couple months, if you ordered an SW1 on November 1, 2022, or later, I will sell you a new calibration rod at a discounted price. Please contact me at support@briffidi.com if you're interested.