I've been playing a good bit of pickleball lately, in addition to tennis, and the paddle handles I've used aren't really to my liking. My main tennis racquets are customized Head Gravity Lites with 3D-printed pallets, and I wanted to try replicating that handle on a paddle. I bought a cheap, raw carbon fiber faced paddle (Hisk Rav Pro) to tear apart.
The paddle handle is simply cut from the laminate of face and core materials. Foam pieces are stapled on either side, and there are a couple thin steel sheets under the foam for added weight (9 g for both). A flared butt cap is stapled onto the end. There is foam tape applied all along the edge of the paddle. The resulting handle is pretty squishy, and it lacks the well-defined, octagonal bevels that I'm used to from tennis racquets.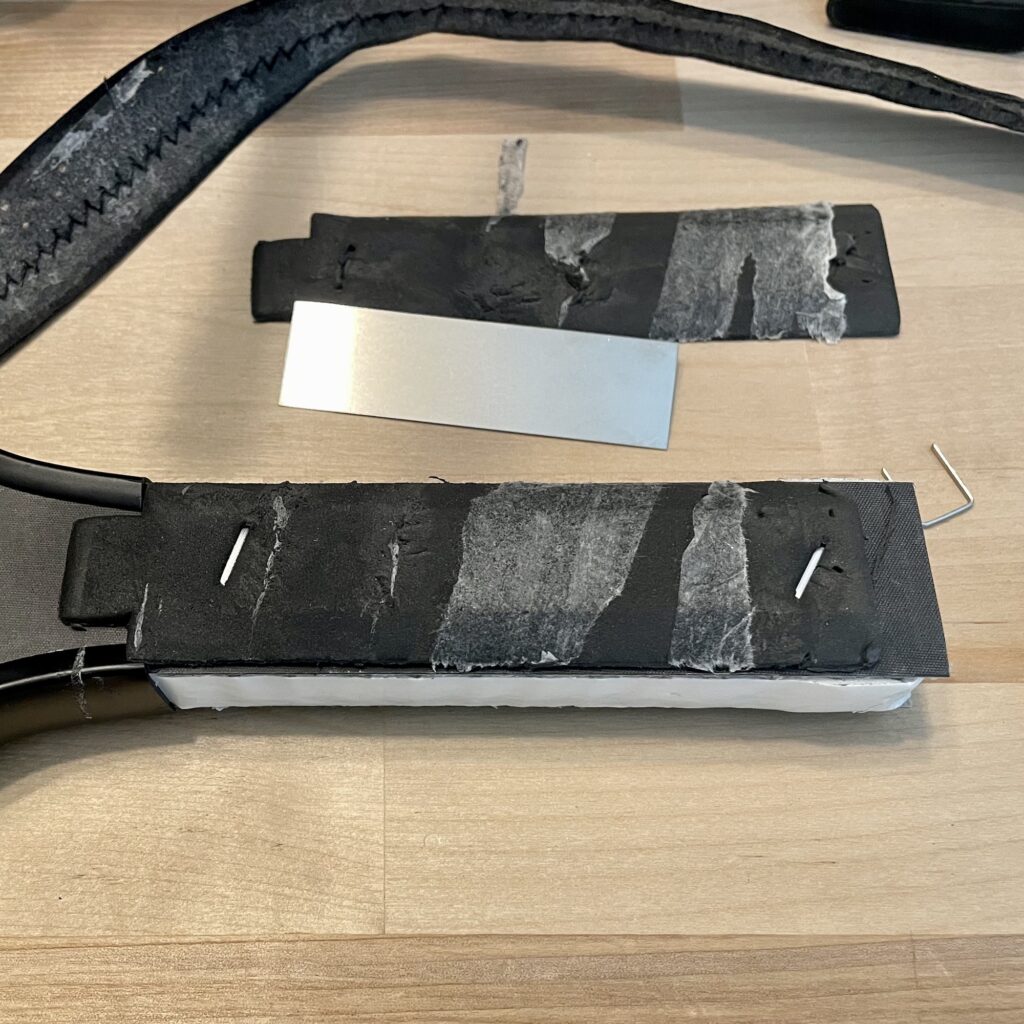 The handle is 31 mm wide, which is just under the corresponding 32.1 mm width of my target. The depth of this surface, at 16.24 mm due to the 16 mm core, is considerably larger though, so the corners exceed the outline of my target. I printed a handle like this.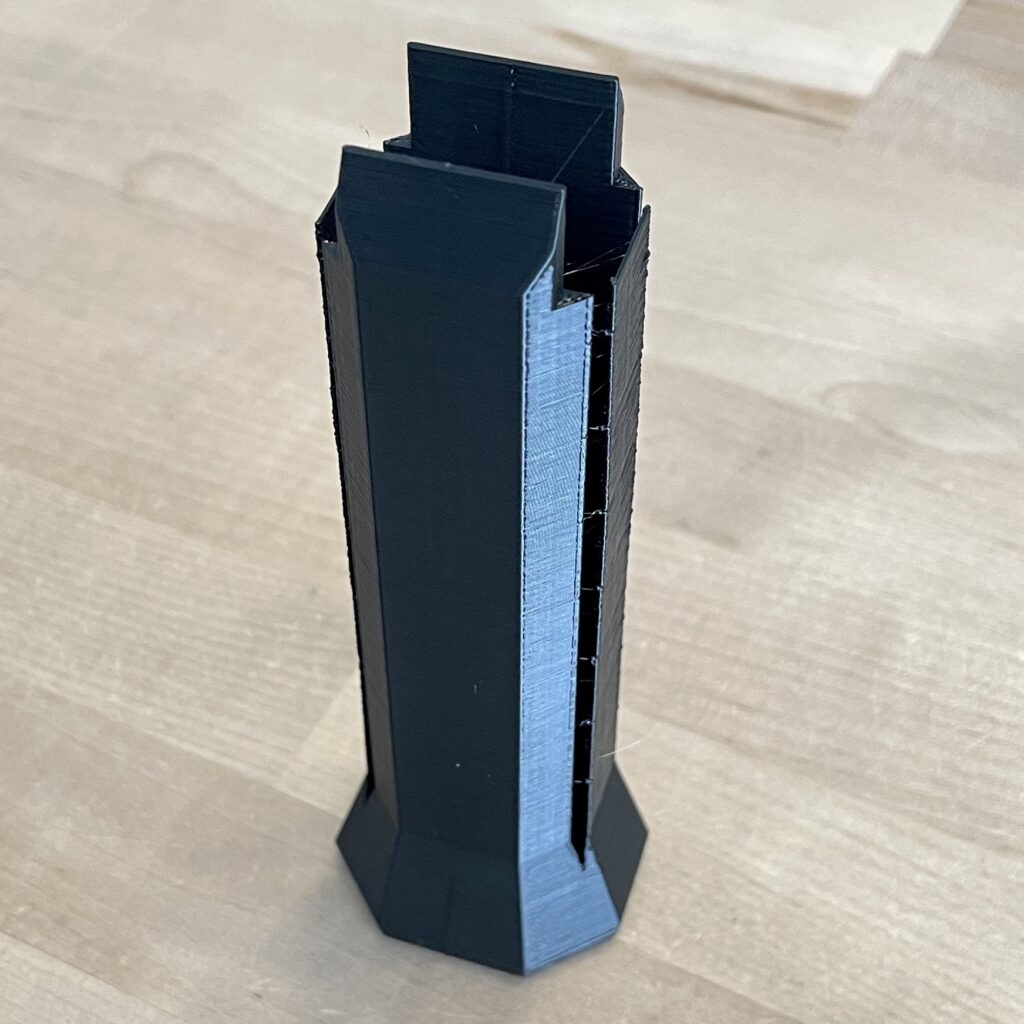 I used the handle as a guide to file down the corners of the paddle that stuck out.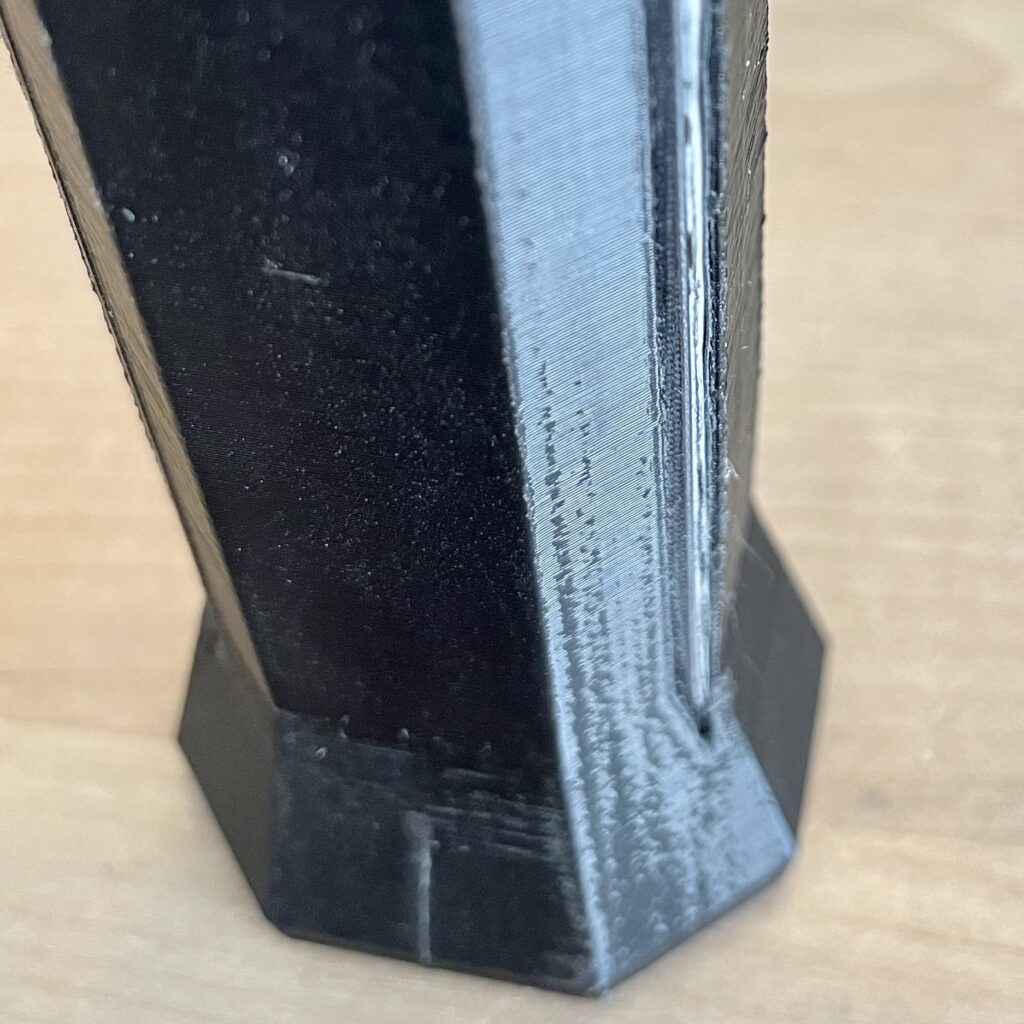 I added double-sided tape to the handle faces and wrapped the handle tightly with more double-sided tape.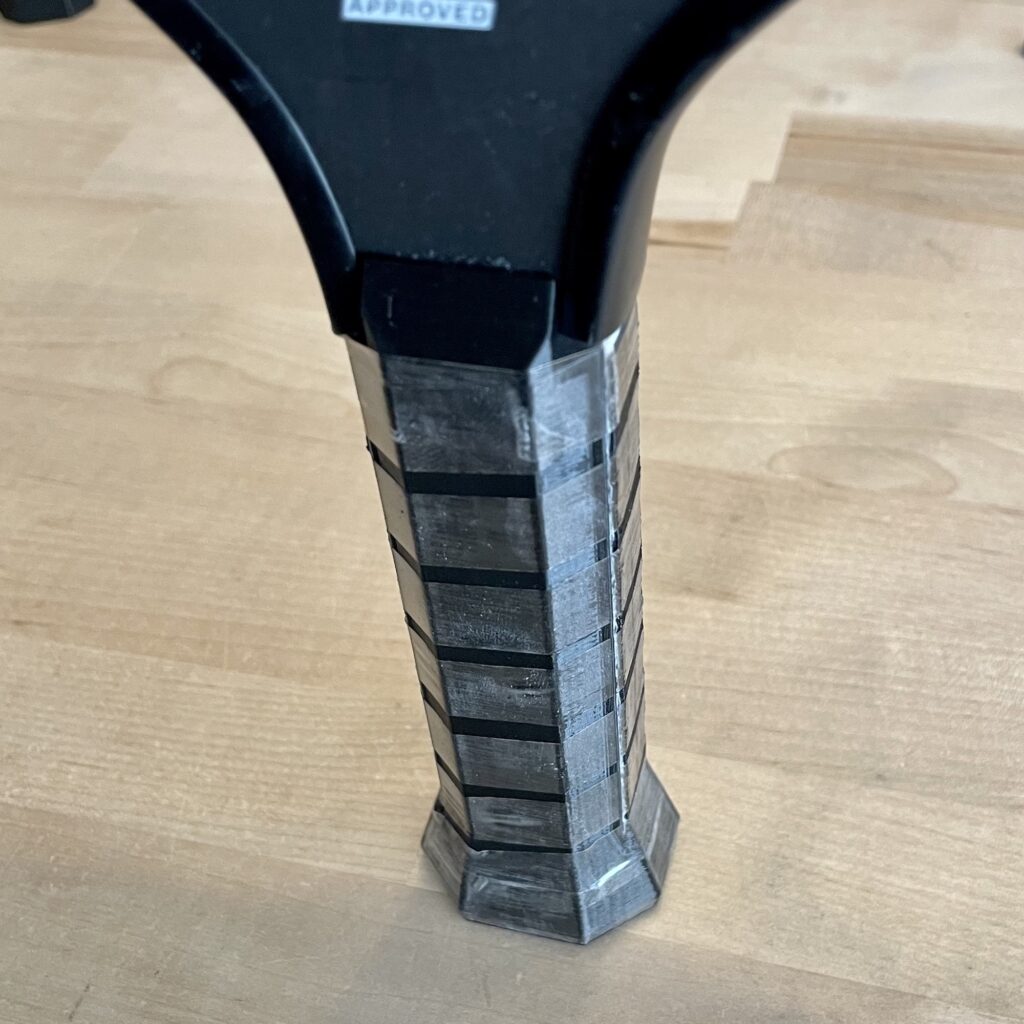 Here's the result next to one of my racquets. They feel very similar in the hand. And yes, I know my racquet needs a new overgrip.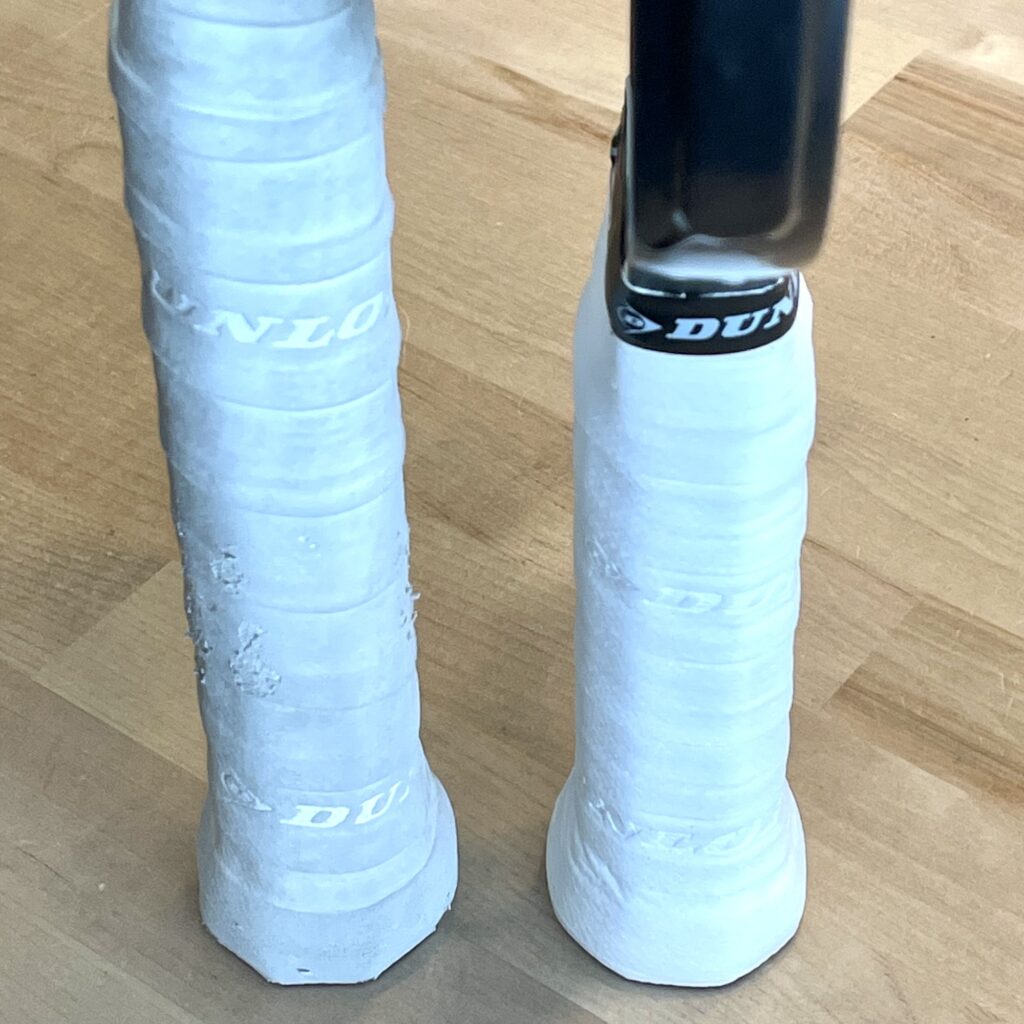 The printed handle is ~6 grams heavier than everything it replaced, though it could have been lighter. I opted for thicker walls for durability, as I didn't think I'd mind the extra weight in the handle. Final specs with overgrip and ~13 g of lead just above the bottom shoulders (4 and 8 o'clock):
Weight: 252.5 g (8.9 oz)
Balance: 22.6 cm
Swingweight (5 cm): 115.7 kg·cm²
Twistweight: 6.93 kg·cm²